Product Description
Why we love this
Toss the chipsâÇ"healthy snacking has been redefined! Our premium nuts are roasted with sea salt to give you great flavor and benefits from the natural fats.
About this item
Roasted, salted cashews
Contains halves and pieces for multiple use
Great for snacking or baking
Description
Member's Markâ,¢ Cashew Halves and Pieces with Sea Salt are a tasty snack that come in a large plastic container with a lid to keep them fresh.
Why Eat Member's Mark Cashew Halves And Pieces With Sea Salt?
These cashews are roasted and then seasoned with sea salt. They offer a satisfying crunch along with a delicious flavor. These nuts come in a container and has a 12-month shelf life, allowing you to store them for longer. Member's Mark Cashew Halves and Pieces with Sea Salt are also great to share.
What Are The Nutritional Benefits Of Cashews?
Cashews contain minerals, vitamins and antioxidants that help support the immune system. They have high levels of zeaxanthin and lutein, which can protect the eyes as we age. These nuts also contain good fats that help reduce the risk of stroke and prevent heart disease.
Perfect for On-the-Go Snacking
Aside from enjoying at home, these cashew halves and pieces are terrific for eating while traveling. Put some in a sandwich bag to snack on while hiking or on road trips. These salted cashews are even a wonderful treat to have while on a picnic, at school or at work.
Tasty Recipes
In addition to eating these roasted salted cashews right out of the container, you can use them to create delicious dishes.
Use these nuts to make delicious cookies by adding them along with some chocolate chips to cookie dough
Add these cashew halves and pieces to a stir-fry for crunch
Create a delicious brittle by adding these nuts to a mixture of baking soda, vanilla extract, sugar, light corn syrup, butter and water
Sprinkle these salted cashews into a bowl of vanilla ice cream along with a little caramel for a delightful dessert
Make cashew chicken by combining the nuts with cooked boneless and cut chicken breasts, scallions, minced garlic, rice vinegar, hoisin sauce, soy sauce and Asian sesame oil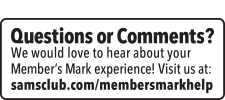 Product Videos
Custom Field
Pricing
Price may vary at time of shipping. We will notify you before Shipping
Product Reviews